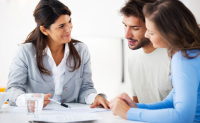 Protect the Close Corporation, its Members, and the Accounting Officer by using our NEW Association Agreement
In terms of the new Companies Act, 2008 no new Close Corporations may be registered, and existing Close Corporations may convert to a Company at no conversion fee up to 30 April 2014.
There is no legal obligation to convert a Close Corporation to a Company.
If you are planning to retain your Close Corporation, please note that the Close Corporations Act (69 of 1984) has been substantially and materially amended in terms of Schedule 3 of the New Companies Act resulting in new responsibilities and risks for the Close Corporation and its Members and the Accounting Officer.
To protect the Close Corporation, its Members and the Accounting Officer, OnlineMOI has developed an ASSOCIATION AGREEMENT as a web–based tool, which facilitates the drafting of a customised Association Agreement that is in the best interests of the Close Corporation and its Members.
It is fully compliant with the amended Close Corporations Act and will enhance the role, relationship, and responsibilities of Members.
As an Accounting Officer you can now prepare an Association Agreement online which will be a further value–added service for your practice.
— Adv Leigh Hefer
An Association Agreement fulfills the same functions as a Memorandum of Incorporation of a Company and therefore demands careful consideration and engagement between the Close Corporation, its Members and the drafter of the Association Agreement.
9 Top Reasons Why Every Close Corporation Needs a New Association Agreement
Association Agreement is fully compliant with amended Close Corporations Act.
Personal liability of Members against claims is controlled and minimised.
Accountability requirements of the Act are dealt with.
Assurance requirements of the Act are met.
Members enjoy the Business Judgement Rule protection.
Identifies all cases requiring solvency and liquidity test to be applied.
Member's Authority to represent Corporation clearly identified.
Forewarns Members of sanctions applicable to reckless or fraudulent business activities in the Corporation.
Does not have to be registered or submitted to CIPC.
Upgrade your existing Association Agreement with a new Association Agreement from Online MOI, and protect your Members' interests.
— Dr John W Hendrikse