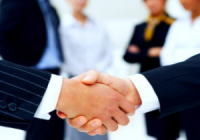 Shareholders' Agreement to be consistent with the Companies Act and a company's Memorandum of Incorporation

A Shareholders' Agreement is a private document that deals with all the issues relating to the shareholders of a company.
Section 15(7) of the Companies Act, Act 71 of 2008, as amended, states that:
Shareholders may enter into any matter relating to the Company, but any such Agreement must be consistent with this Act and the Company's Memorandum of Incorporation.
Consequently, all existing Shareholders' Agreements are not consistent with the 2008 Companies Act.
OnlineMOI is pleased to advise that it has developed a Shareholders' Agreement that lines up with the new Companies Act as well as the various Memorandums of Incorporation on offer right here.
The special features of the OnlineMOI Shareholders' Agreement include:
Shareholders' Resolutions
Shareholders' Meetings and Notice of Meetings
Quorum, Conduct, Postponement and Adjournment relating to Shareholders' Meetings
Transfer of Shares and Pre–emptive Rights
Come along and Tag along clauses
Relationship of the parties
Dispute resolution
Encumbrance of shares and claims
Deemed offers
Breach, Warranties and Representations
Release from Surety obligations
Benefit of the Agreement
Confidentiality and Publicity
Notices and Domicilia
Go here now for more product and price details.